Fine Dessert RESTAURANT & Coffee Bar
Locally Sourced × Crafted with artistic concepts
Join the Renée's Experience ANYWHERE: Fuel up with Renée's Bottled Cold Brew Coffee
Hear what Renée's Customers have to say about Renée's Bottled Cold Brew! Share YOUR Story Today!
Renée's Launches Bottled Cold Brews:
FOR PICK -UP ORDERS CALL 228-861-8191
Located in Gulfport near the Mississippi Gulf Coast beaches, Renée's locally serves Fine French Desserts & Rare, Handcrafted Coffees
the art of fine food & COFFEE
Renée's, established in 2013, is a Fine Dessert Restaurant & Coffee Bar founded on French family heritage that dates back generations. René, a family name, has been passed on through generations and will continue its legacy to the family history.
The name Renée is the French meaning for reborn or born again. The meaning is associated with the Christian concept of being spiritually born again through baptism in Jesus Christ. *Every Renée's customer will receive a custom-designed Bible Scripture to enjoy, live and share with others.
Renée's is a gathering where guests collectively enjoy the experience of handcrafted coffees, signature brunch & fine desserts. Laughter alongside the company of close family and friends unite a celebration of flavors and excitement in a relaxed ambiance.
With an artistic eye, a detailed hand and an avant-garde mind, Renée's Executive Chef & artists pride on showcasing a line of fine desserts that expands and refines any palate. All dishes are prepared with the finest ingredients and cooked fresh upon order.
This multi-level restaurant offers the choice to sit at the Coffee Bar to view up-close the process of watching coffees being handcrafted right in front of you, or gathering around a historic Biloxi River pine table top to simply enjoy the fine art of cuisine & coffee. Welcome to the Renée's Experience.
Phone
(228) 861-8191
Location
302 Courthouse Road
Suite B
Gulfport, MS 39507
Hours
Tues-Fri 8a–3p
Sat 8a–2p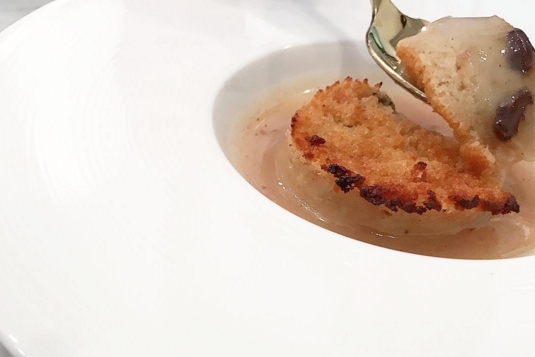 RENÉE'S Fine SUCRÉ:
Weddings, Events, Occasions, Gifts
RenÉe's FINE SucrÉ catalog
Authentic French MacaronS &, MERINGUEs
The Gifted School: Christian Preparatory School of Academic Arts for Youth
The Gifted School: Christian Preparatory School of Academic Arts offers year-round culinary art classes for youth in the state of Mississippi. This state-of-the-art program is academically one of the only culinary offerings for youth in both the preliminary and secondary educational sectors. Through its non-competitive, team-building learning environment, students gain confidence and receive a valuable education that is Christ-driven.
Students engage early on with hands-on culinary techniques and innovative practices that challenge, advance and skillfully direct their gift through working one-on-one under the direction of Executive Chef & Owner, Chef Renée, of Renée's Fine Dessert Restaurant & Coffee Bar of Gulfport, Mississippi.
For more information, visit — www.thegiftedschool.com/
To enroll your child, call The Gifted School 228-265-5322.